Awards I've got
I just want to say I'm very happy for these awards. It mean a lot to me to know that other people like my pages and think they're good enough to earn an award.
Thank you.

---
In the middle of the room, you see the latest awards. Previous awards can be viewed in the numbered display-cases around.
Latest awards
[1] [2] [3] [4] [5]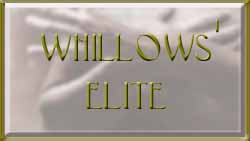 19th July 1999
---

7th May 1999
[...]your site, an accidental landing on my part, was fodder and inspiration for me to do better, to be better, to think harder[...] your site is a wondrous event for me, everything form planning, navigation, layout, colours, content, content, content. you have it all. you do it all, and thereby accomplish it all.
I'm just lost for words...
---
[...] But for you, I shall break my solemn promise and grant you my cherished 'chosen by sozin' award. Your layout is brilliant in design and simplicity, you content is almost overwhelming but still within the boundaries of genius, and your heart and soul are clearly visible in all your pages. I enjoyed reading about you, your stories, even your links to others' stories and poems. The whole site is a marvel, a joy, and a pleasure. Thank you for being here for me to enjoy.
You make me blush...
---
14th August '98
"Great Site! What a good imagination! I've simply enjoyed myself."
Thank you so much, you made me very happy!
---
12th March '98
"WOW!!! What FUN! I have never seen something like this, it is totally cool!"
What can I say? I'm honoured!
(And very happy...)
---
17th January '98
From my dear friend Tipi. I truly appreciate your award - Thank you!
---
1st January '98
I've been over surfing through you site having a wonderful time. I would like to make you DarqFire's BlueRose Site of the Month. You're site is the kind of place I like to direct my guests to. It's entertaining, and informative, and created in such a way that makes web surfing a pleasure.
What a wonderful way to start the new year. Thank you, DarqFire.
---
11th December '97
An award, not for my pages, but for my artistic abilities involved when fooling around with Momma :-)