Latest awards
[1] [2] [3] [4] [5]
Awards, Display Case 2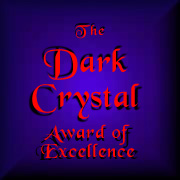 10th May '97
Morion gives away this award to sites she really likes - it's not possible to apply for it. And she's always enjoyed mine, she says.
I'm proud! Thank you, Morion.
---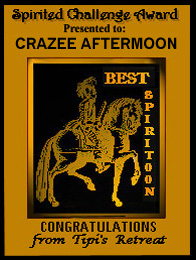 7th Apr. '97
From Tipi, this is for Dionaea, my entry in her Spirit00n competition in connection with the Site Fights.
Thank you Tipi, both Dionaea and I love it.
---
20th Mar. '97
Grapholina has a wonderful way of evaluating homepages for her award. Or what do you think of being put in her dungeon for a small week, while you wait for her judgement?
Luckily I managed to stay sane during the stay (I think), and it was worth the wait: I got her award and could take my place in the House of Champions in her Temple.
Thank you, Grapholina.
---
3rd Mar. '97
In his criteria for this award, Capricorn says he appreciates creativity, good themes and angles more than a page that show off the latest techniques in Java! Top notch technique won't save the page if there's nothing interesting present.
---
22nd Feb. '97
Chet surprised me once again when he made me an all-time favorite and sent me a personalized
Ace All-time Favourite Award for my contents and design.
I'm honoured, Chet. Thank you very much.