A little week ago, I got the challenge to paint an apple. And why not? I've painted an apple before, but at that time it was a digital painting and a realistic painting. Of an apple. Not so this time. I wanted to challenge myself and paint in a style I usually don't try …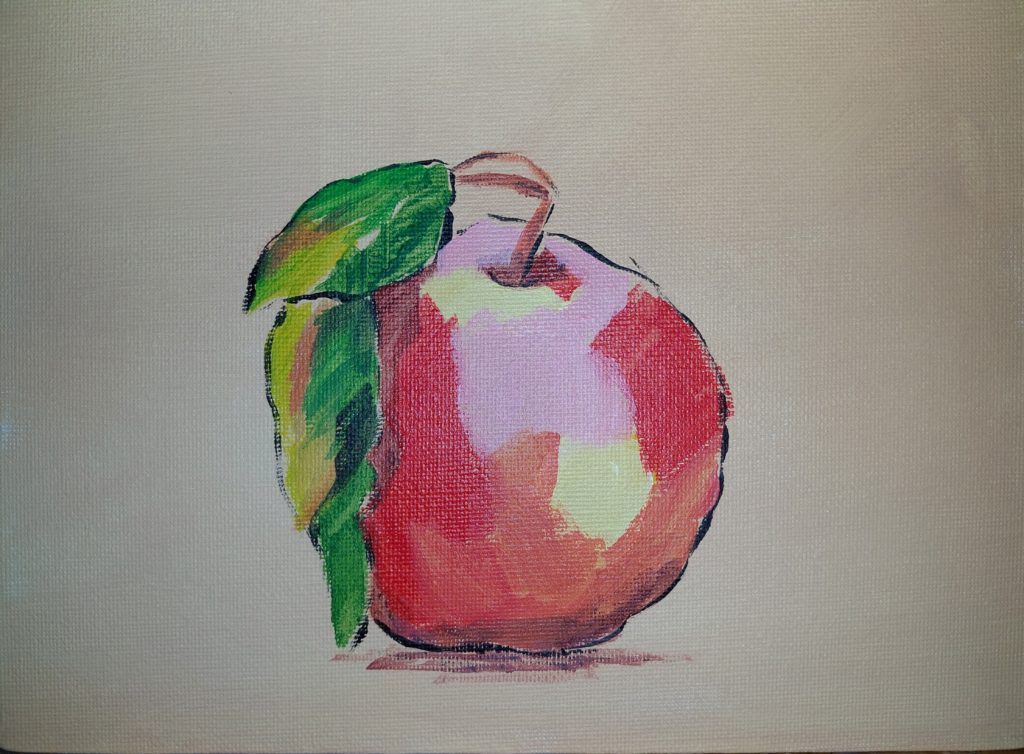 I want to be able to paint looser, with rough brush strokes. Much like I did with my autumn-painting, but even rougher, using larger brushes. Trying it with an apple, well, that seemed easy enough. Not that much that can go wrong ????
So, first, a thin brush, to make the black outline. Or well, first covering the canvas in a light brown colour, and then the outline. The next step was to find the main colours and drop them in, not worrying too much about getting it exactly right. Add some variations here and there.
Pink, yellow, orange, brown and red. That makes it a perfect red apple, right? And some dabs of different colours make the green leaves look a lot more detailed than what I painted.
I'm happy with it. I think I succeeded in what I set out to do.