Nobody has actually said what the header says, but I've got hints now and then, in the form of questions. And as you can guess from my previous post, I haven't had anything to show for me.
It has been annoying me. Not the questions, but that I haven't managed to sit down and paint. (Or stand and paint, but my easel is a tabletop one.)
This Christmas, I got yet another hint that I should get to work. 😉
It's a hint that can remind me of the blog post Painting? Seriously? or maybe Mark My Words. Because, in one gift I got something …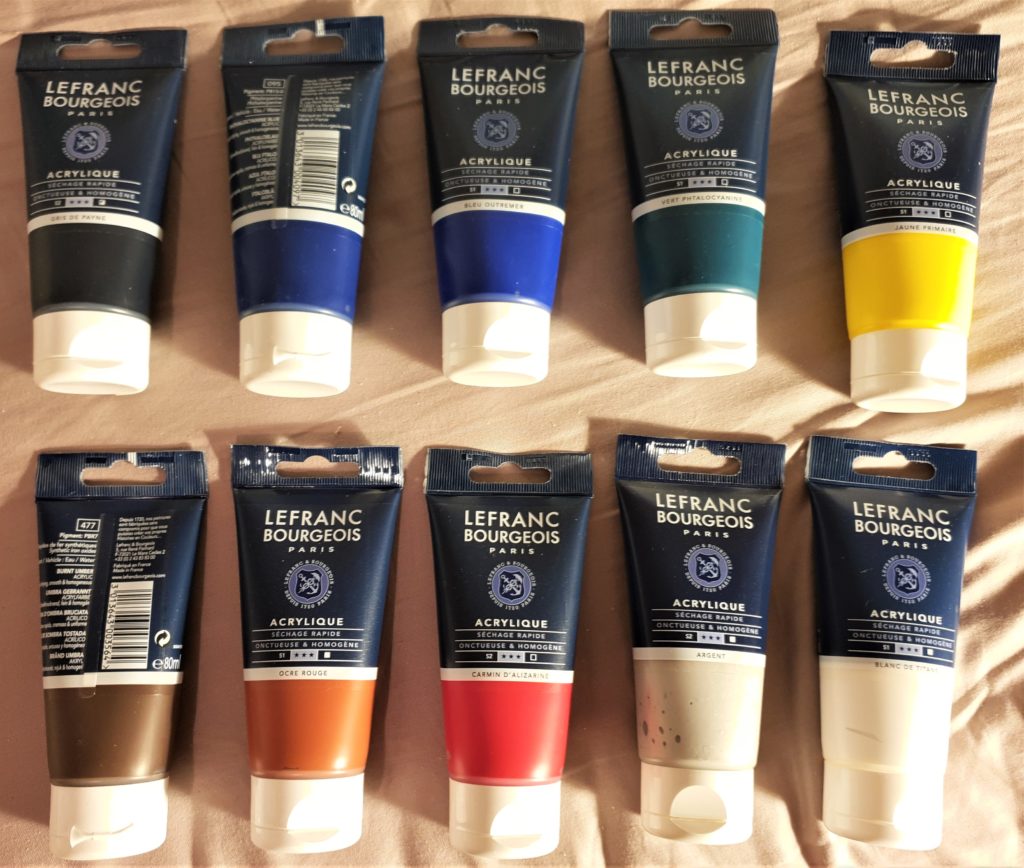 … I got some paint. No more excuses now, eh?
Admittedly, I bought something myself, too, that I got early in December. Something more special stuff, more in the style of what I wrote in Oh, the possibilities.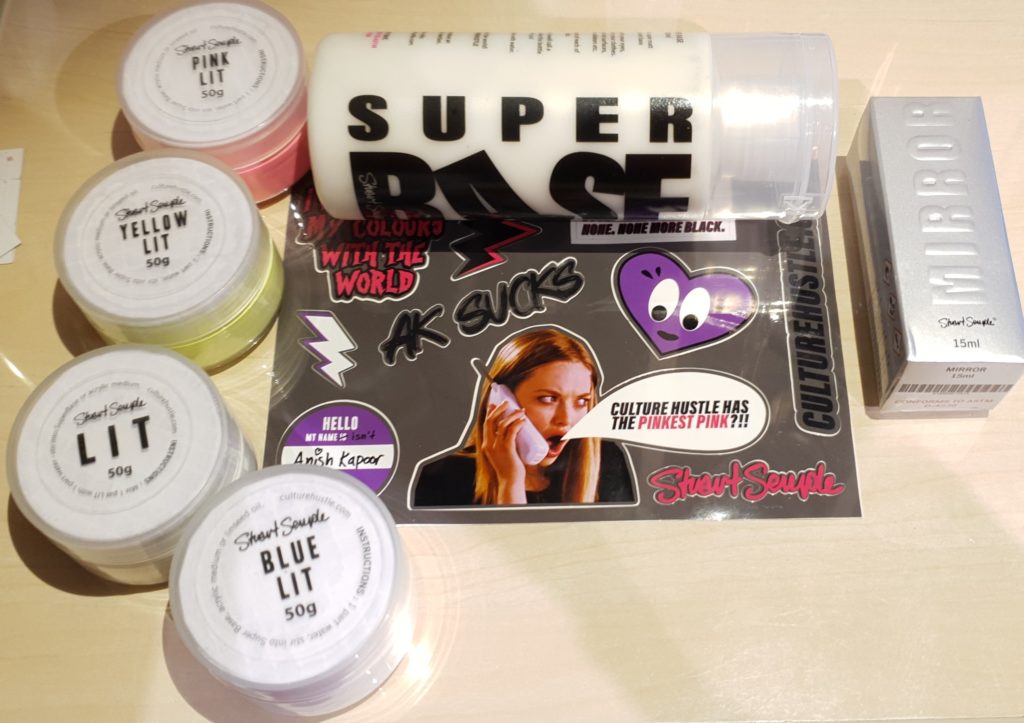 Yeah, I bought some LIT. Four containers of glow-in-the-dark powder, superbase – a medium to mix them with so I can use it as paint, and a little bottle of the mirrorest mirror chrome paint.
Did I have an idea of how to use it, or what to use it for, before I bought it all? Or did I just think it was cool?
Admittedly, I do think it's cool, and that it can make some nice effects when used, but I did have a couple of ideas in mind when I decided to get it.
I got a few more ideas later.
Now I need to make some nice sketches to make those ideas stand out clearer to myself before I even start thinking of painting with it. But in the meantime, there are a lot of other paintings that I want to get to.
So, while I'm not saying what ideas I have myself, maybe you have got some playing around in your minds now? What are they?