I've started learning to paint with acrylics. Classes one evening per week, for ten weeks. How successful will I be, and how good will I become? No idea. It'll take a lot longer than the ten weeks before I'm really satisfied with what I manage to do, and I can say this with the knowledge that the nine first evenings are over. So there'll be much painting after the course is over too.
But of course, that's what I intended anyway; learn how to paint, so that I have a new hoppy to spend some time on. Unfortunately, I haven't managed to paint as much outside of the classes as I hoped, due to Real Life TM being filled with not only fun stuff. But I'm not complaining – I'm having fun with painting.
A grey box
The first evening was a test to see what we could do: A simple motive in black and white. Or rather, various grey tones.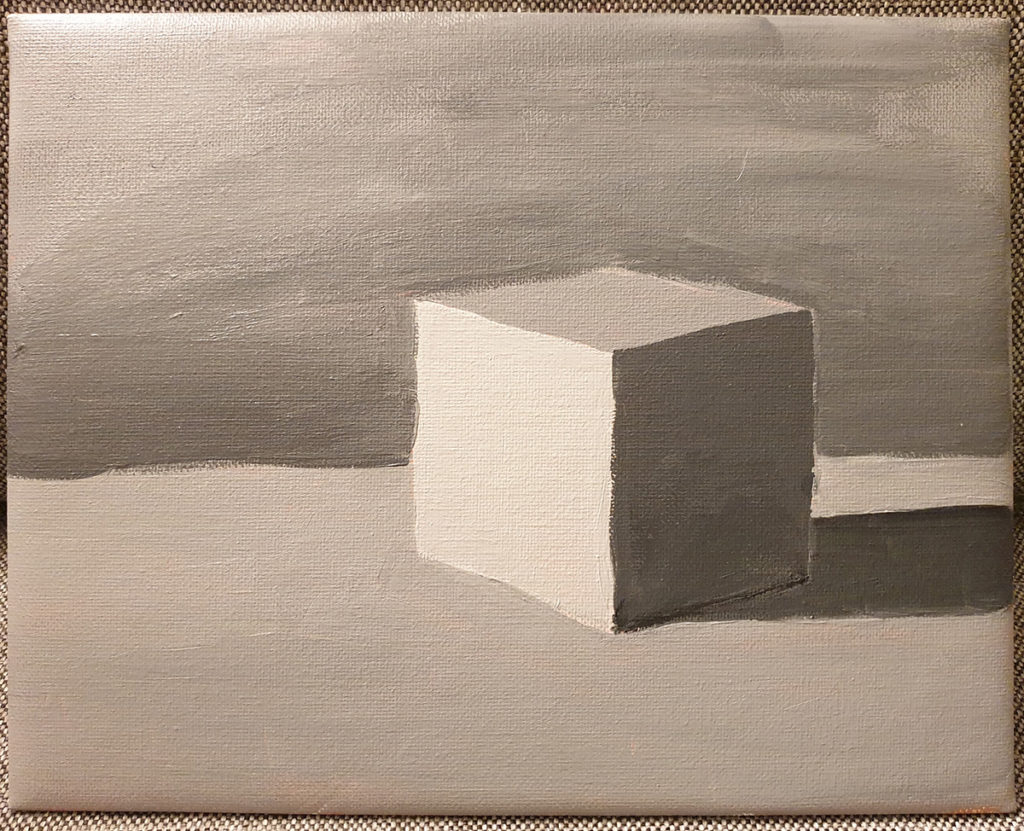 The lesson here was for us to learn how to mix black and white to make the various needed grey tones, get the right perspective on the box, and actually paint it. Our teacher could then see where the different of us needed help, which varied a lot: Some had painted before, others not at all.
Homework after this was to find a picture we'd like to paint. Abstract or naturalistic, that was up to us.
My first "real" acrylic painting
I found a lot of potential pictures before I settled for a photo of an old building partly in ruins.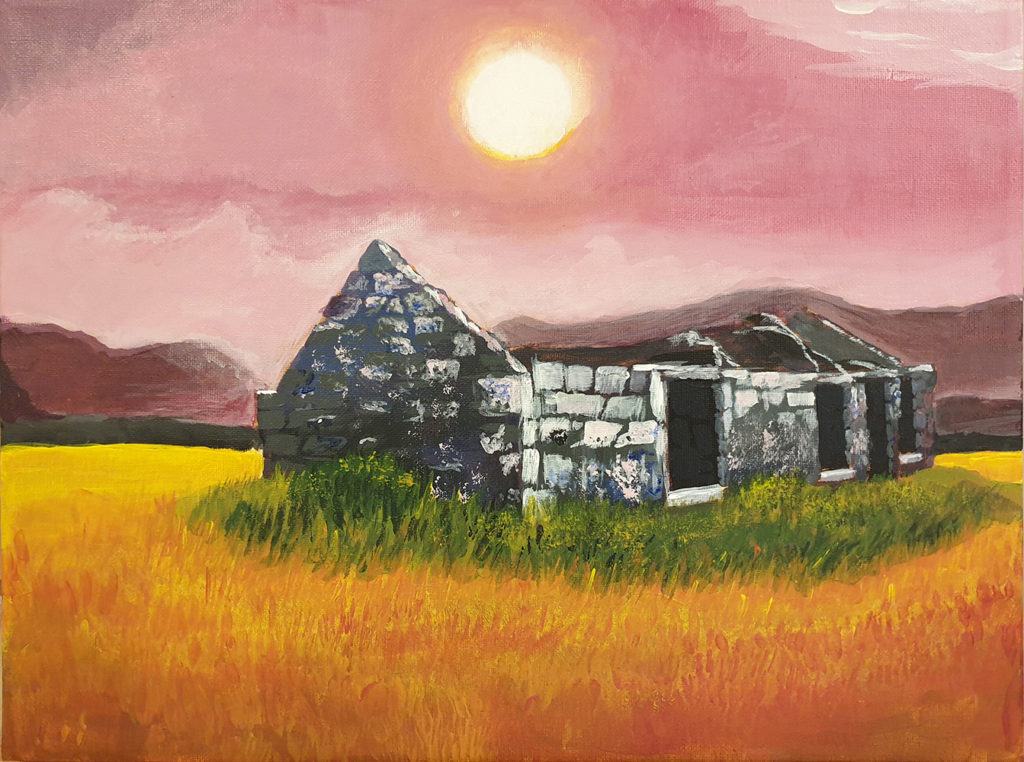 So I primed the canvas with a dirty ochre colour, so that a bright white canvas won't fool the eyes and make it harder to get the correct colour values, outlined the motive with a coloured pencil, and started painting.
It is quite a bit more detailed than the simple, grey box, so it should come as no surprise that it took longer than one evening. The picture I show here is after for or five evenings (plus a bit at home) – but there are still a few details I want to change a bit before I get it as I want. However, I thought it was finished enough for me to start another picture.
That picture is still unfinished, and not one I'd like to show here right now. Someday I will though. A fantasy motive with a castle and a flying dragon in the moonlight.