The Composer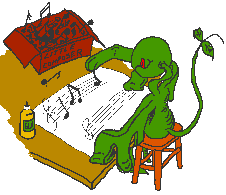 An easy and quick drawing. Originally made by pencil in a letter, before I scanned it and made the black outlines on the computer. Then it was just to make an easy colour-in.
This one is also used as a postcard.
Image © Copyright Svein Kåre Gunnarson.
You may not copy or use the image not the figure in any way without permission.