Netscrabble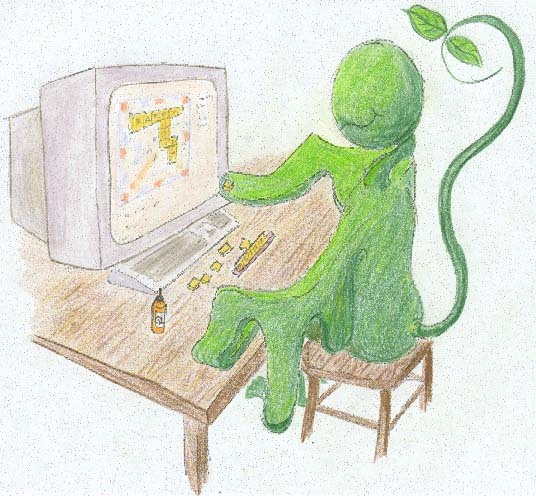 Sometimes, or often, the one you want to play scrabble with isn't at the same place as you. In my case, more often than not they're in a completely different country, so what do we do? We play scrabble over the net, of course.
Image © Copyright Svein Kåre Gunnarson.
You may not copy or use the image not the figure in any way without permission.