The Knight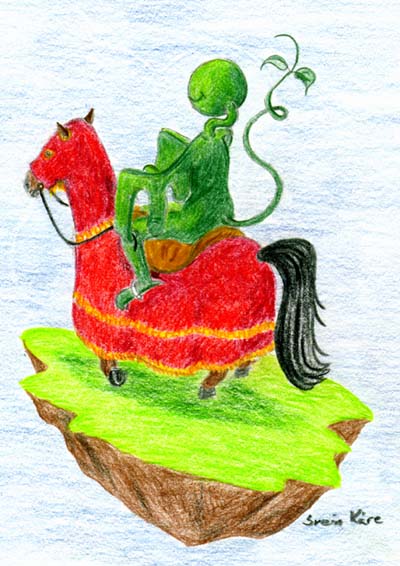 I'm a knight, protector of the Lady of the Dark Crystal. She is also known as Morion, and what could be more natural to draw to her than a knight?
Image © Copyright Svein Kåre Gunnarson.
You may not copy or use the image not the figure in any way without permission.