Flying Carpet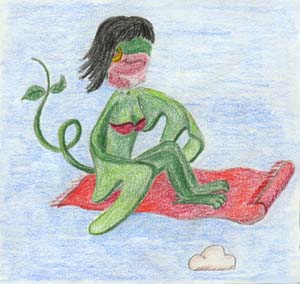 When one of my haremgirls told me she should travel to Europe (from USA) I made a quick pencil drawing for her. Later I took time to make it better and with colour pencils. This is the result.
Image © Copyright Svein Kåre Gunnarson.
You may not copy or use the image not the figure in any way without permission.